The Minnesota Oral Health Coalition (MOHC) is a statewide outreach organization dedicated to improving the oral health of Minnesotans by broadening and developing stakeholder engagement and collaboration. The MOHC works to raise oral health to its rightful place within overall health, while solving oral health problems affecting all Minnesotans.
Oral health is essential to general health and well-being at every stage of life. A healthy mouth enables not only nutrition of the physical body, but also enhances social interaction and promotes self-esteem and feelings of well-being. The mouth serves as a "window" to the rest of the body, providing signals of general health disorders.
Oral conditions have an impact on overall health and disease. Bacteria from the mouth can cause infection in other parts of the body when the immune system has been compromised by disease or medical treatments (e.g., infective endocarditis). Systemic conditions and their treatment are also known to impact oral health (e.g., reduced saliva flow, altered balance of oral microorganisms).
The MOHC was formed in 2009 to be a statewide coalition promoting oral health under Centers for Disease Control and Prevention (CDC) and Health Resources and Services Administration (HRSA) grant agreements entered into with the Minnesota Department of Health (MDH)'s Minnesota Oral Health Program division. MOHC's initial governance structure was a transitional taskforce of appointed directors.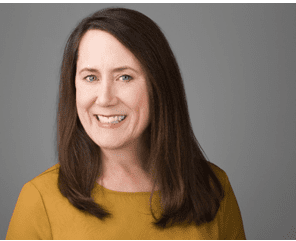 In October of 2011, MOHC elected its first board of directors and in June, 2014 Nancy Franke Wilson was named the first Executive Director for the Minnesota Oral Health Coalition.  Nancy's background includes managing US Department of Transportation and US Department of Justice funding and programs for the State of Minnesota, twenty+ years consulting experience in the areas of public policy, communications, organizational development and fundraising/grants.  Her client list includes the Center for Alcohol Policy, North Memorial Hospital, Hennepin County Medical Center, Think Small, Minnesota Department of Public Safety, several counties and cities, LOGIS, and is a preferred vendor with the State of Minnesota.  Nancy started and was the first Co-Executive Director of the Minnesota Board of Firefighter Training and Education (MBTFE) The MBFTE was first agency in the United States to license firefighters. 
Nancy holds a Master of Science in Health Science & Public Administration. She is a prolific public speaker and trainer.   She is a yogi and a French language student.  Nancy's dental home is Harbor Dental in Plymouth, MN.
The MOHC has an Outreach Committee, Policy & Learning Committee and Ad Hoc Nominations & Ad Hoc Development Committees. The board meets quarterly and hosts an annual oral health conference.
The MOHC was highly involved in the development of the State Oral Health Plan that serves as a roadmap for our future activities.
To learn more about the Minnesota Oral Health Coalition, please contact us.
Name
Board Position
Appointed or Elected
Connie Bye
Early Childhood Consultant
Elected
Majda Hodzic
Dental Program Administrator
Elected
Prasida Khanal
Dental Director, MDH
Appointed
Jessie Ludden
Collaborative Dental Hygienist
Elected
Cynthia Liu
Economist
Elected
Jane Neubauer
Community Advocate
Elected
Mohammed Selim
Public Health
Elected
Dr. Erin Westfall
Physician
Elected